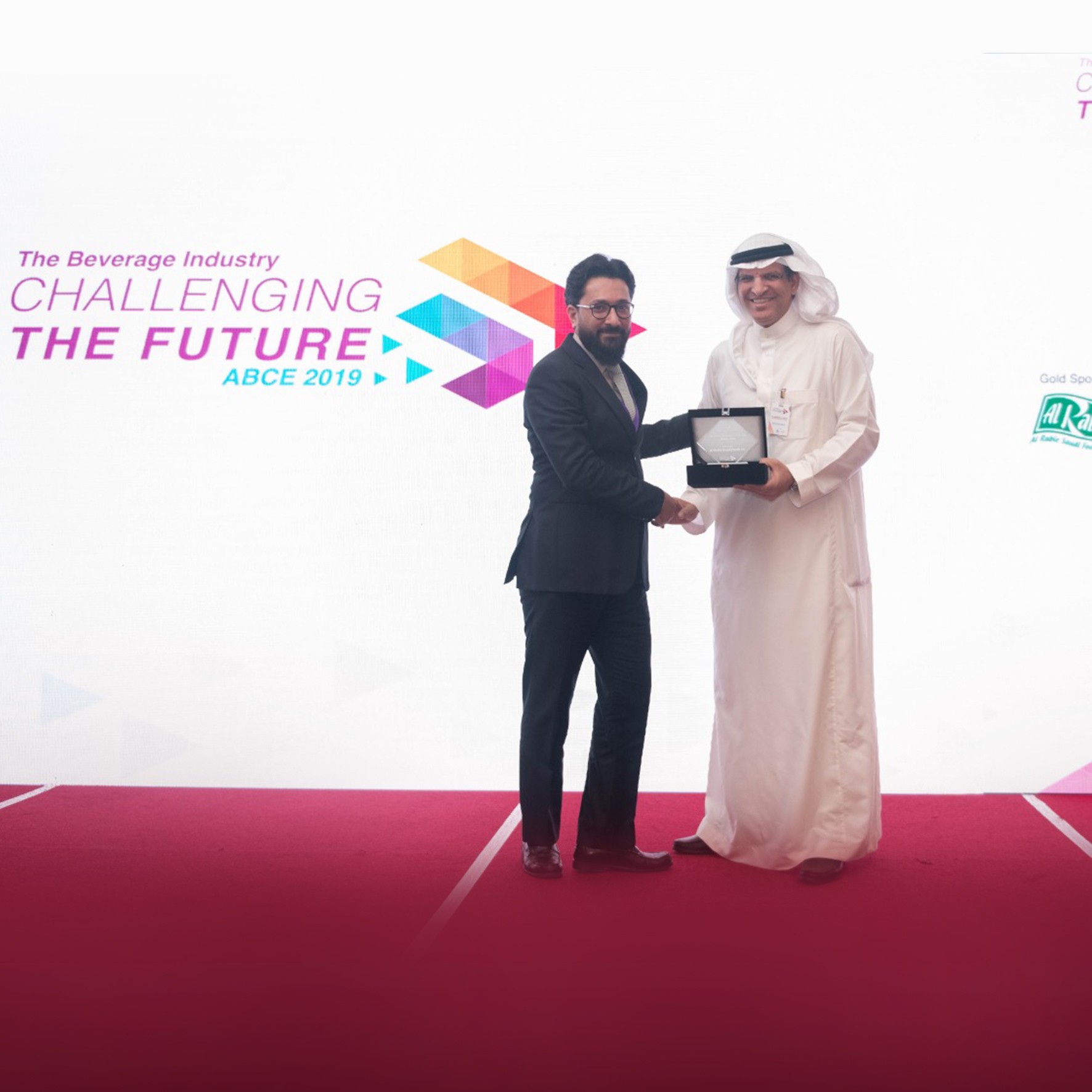 Golden Sponsor of the 9th Arab Beverages Conference & Exhibition (ABCE 2019)
Al Rabie Saudi Foods Co. participated in the 9th Arab Beverages Conference & Exhibition (ABCE 2019) as a Gold Sponsor. The conference was held on 27-28 October in Dubai under the theme "Challenging the Future". A group of experts and decision makers in beverage and related industries gathered to discuss the new potentials to enhancing developments in the vital sector in the coming years. Officials of Al Rabie attended the conference where the COO made a presentation on Reinventing Operational Excellence to achieve Innovation.
Mr. Monther Al Harthi, Chariman of the Arab Beverage Association, declared that "ABCE is once again providing an innovative platform for research and development, in line with our objectives to upgrade the beverage sector to new levels of prosperity and development in the future".
Mr. Al Harthi pointed also as the CEO of Al Rabie that: "Al Rabie is always keen to participate actively in all important events to develop opportunities for fruitful cooperation between us and our partners. We strive to keep pace with the latest developments in the beverage and food industry as a way forward towards an innovative and sustainable future".
The conference reflects the growing importance for the beverage industry as one of the fastest growing and dynamic sectors in the Middle East, where it has evolved over the past three decades to become a strong competitor to its counterparts around the world.