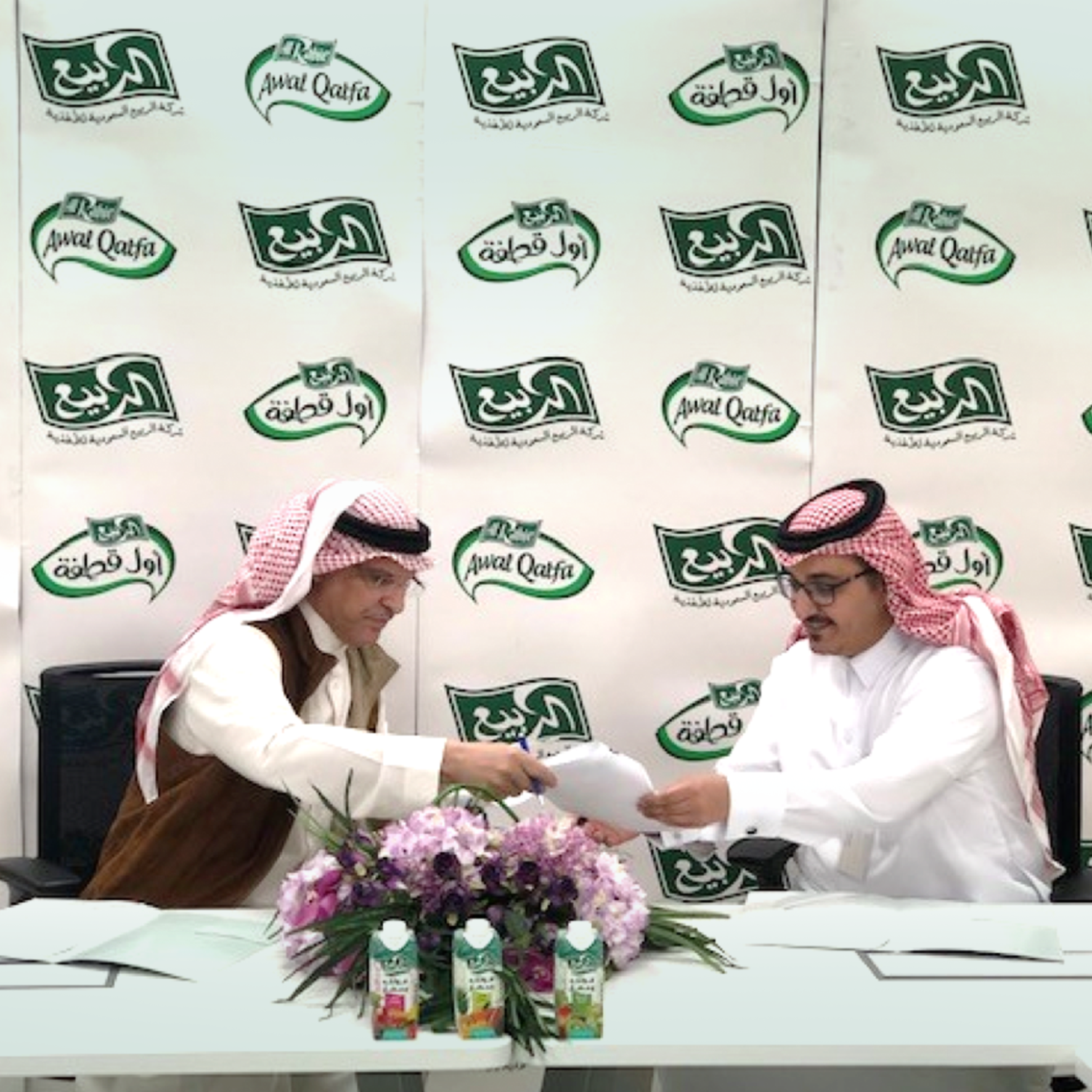 Al Rabie Saudi Foods Co. signs a Partnership Agreement with Saudi Food Bank (Etaam)
Riyadh, December 16, 2019
Al Rabie Saudi Foods Co. has signed a partnership agreement in December with the Saudi Food Bank (Etaam), the charity organization specialized in distributing free meals to people in need.
The partnership was signed by Al Rabie's CEO Mr. Monther Al Harthi and Mr. Abdul Rahman Al Hozaimy, Riyadh Regional Manager of the Saudi Food Bank, in presence of Al Rabie's top management.
After signing the partnership agreement, Mr. Monther Al Harthi declared "This is part of our CSR activities in coherence of our mission to delighting our consumers. Feeling with the needy and supporting the charitable associations, especially the ones like ETAAM, allows us to support our society and make our products accessible to those who can't afford to buy juice due to their financial distress". Mr. Al Harthi added "It is our responsibility to support the 2030 Vision by being socially active in our community".
In his turn, Mr. Abdul Rahman Al Hozaimy, the Riyadh Regional Manager of Saudi Food Bank, thanked Al Rabie's CEO and top management for their human action by supporting ETAAM charitable activities.