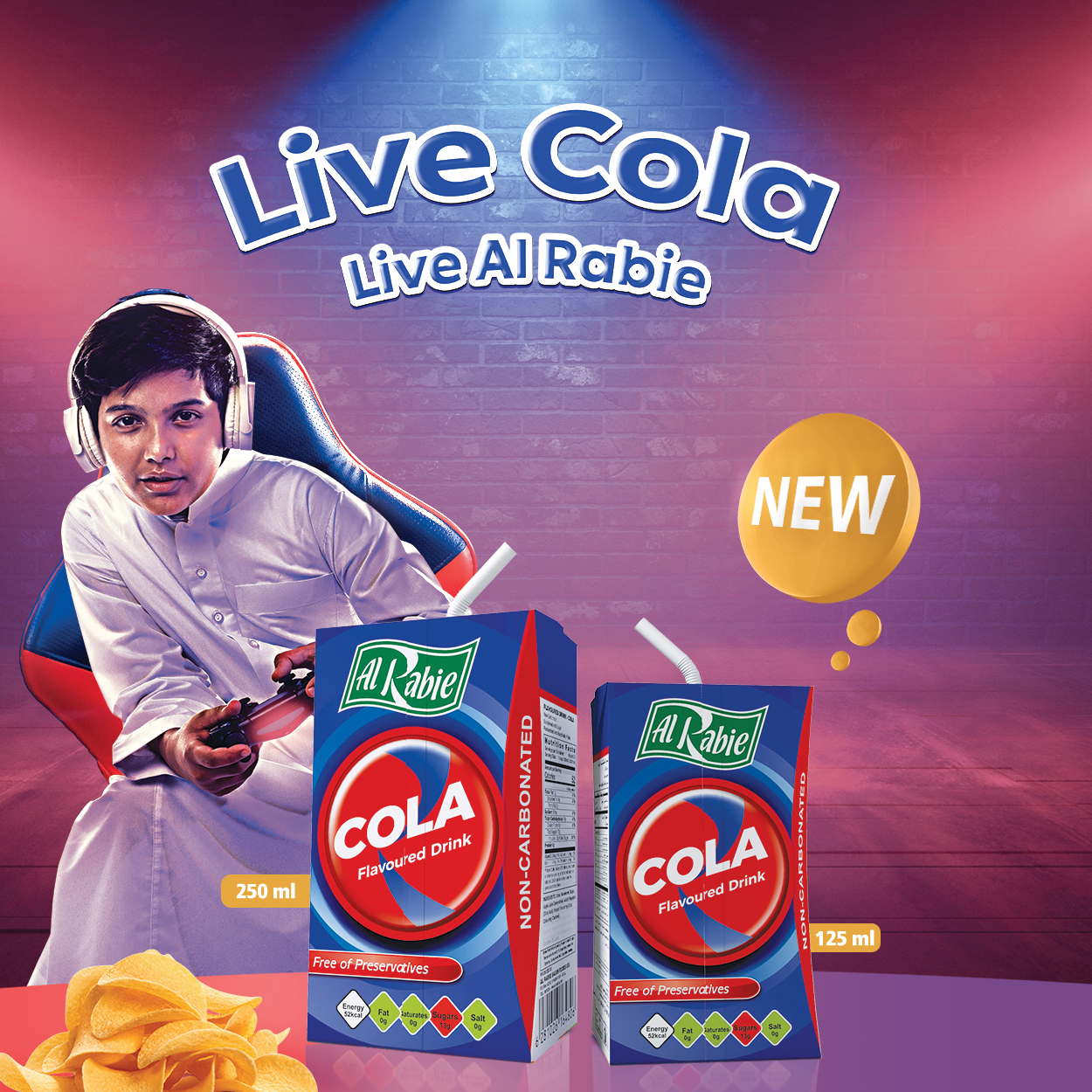 Live COLA, Live AL RABIE ! Discover the NEW and amazing taste of Al Rabie's Non-Carbonate COLA Drink !
With the continuous success and leadership of Al Rabie Drinks for many decades, Al Rabie now launches its long-awaited Non-Carbonated COLA Drink!
The new COLA Drink is available in 2 sizes:
- 250ml for young adults who are looking for refreshment while living the most amazing experiences.
- 125ml for kids who are not only looking for refreshment, but also to indulge in healthy snacks for better energy balance.
The new Al Rabie COLA Drink is the obvious healthier choice that offers a great taste for wonderful emotional experiences and indulgement, without preservatives and without the carbon!
Enjoy the new amazing taste of Al Rabie COLA Drink and Live COLA, Live AL RABIE !