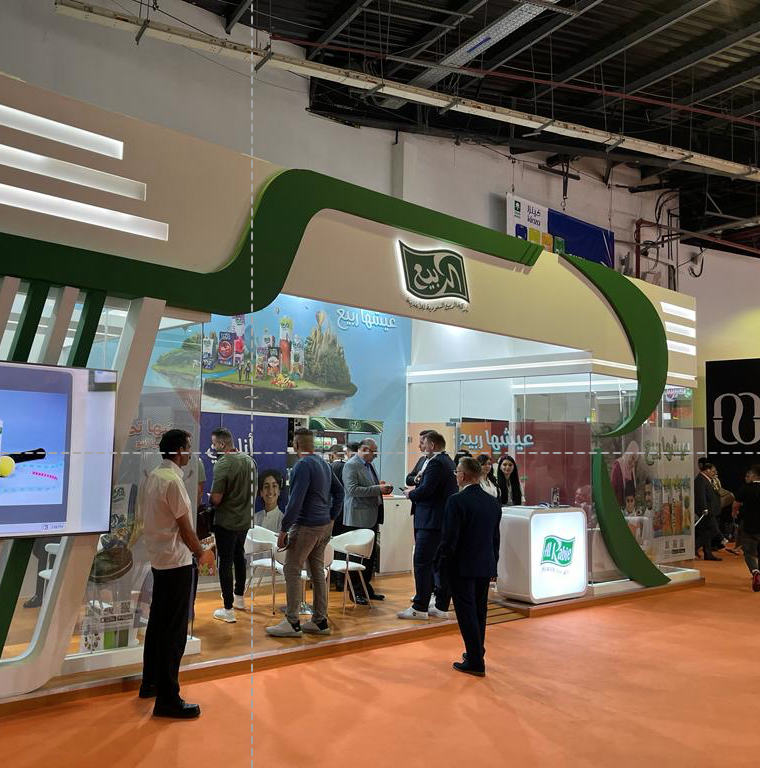 "Al Rabie" participates in the largest annual trade food industry event
KSA, February 2023: Al Rabie Saudi Foods Company Ltd participated in the largest annual trade event in the food, beverage and hospitality services sector, the Gulf Food Exhibition "Gulfood 2023". Al Rabie displayed various distinguished products and participated in the exhibition's discussion sessions. Al Rabie also participated in activities and strategic seminars to discuss pivotal issues for the development of the food and beverage sector, assuring the health and safety of consumers.
"Al Rabie Saudi Foods Co., Ltd. confirms its manufacturing role of distinguished food and beverage products. We played our part in this event, as we contributed to presenting the latest findings of the food products manufacturing sector based on our "Health for All" strategy", said Bassem Sabra, CEO of Al Rabie.
"Al Rabie is considered one of the pioneer companies that represented the Kingdom of Saudi Arabia at "Gulfood 2023" through our participation in the previous sessions, where we coordinated with many partners in the export sector to market our brand and introduced many developments that the juice industry witnessed as well as the foods produced in the Kingdom", added Sabra.
Over the past years, Al Rabie Saudi Foods Co. has funded several activities to help it maintain its leading position in Saudi Arabia, the GCC countries and the Middle East, especially using technologies that allowed the food industry to progress through healthier options. The company also had a set of agreements with international suppliers to ensure obtaining the highest quality raw products. Al Rabie launches new products and continuously develops its current products as part of its relentless efforts to enhance what it offers to the end consumer according to an innovative vision that meets consumer needs. It is in line with the latest trends in the sector.