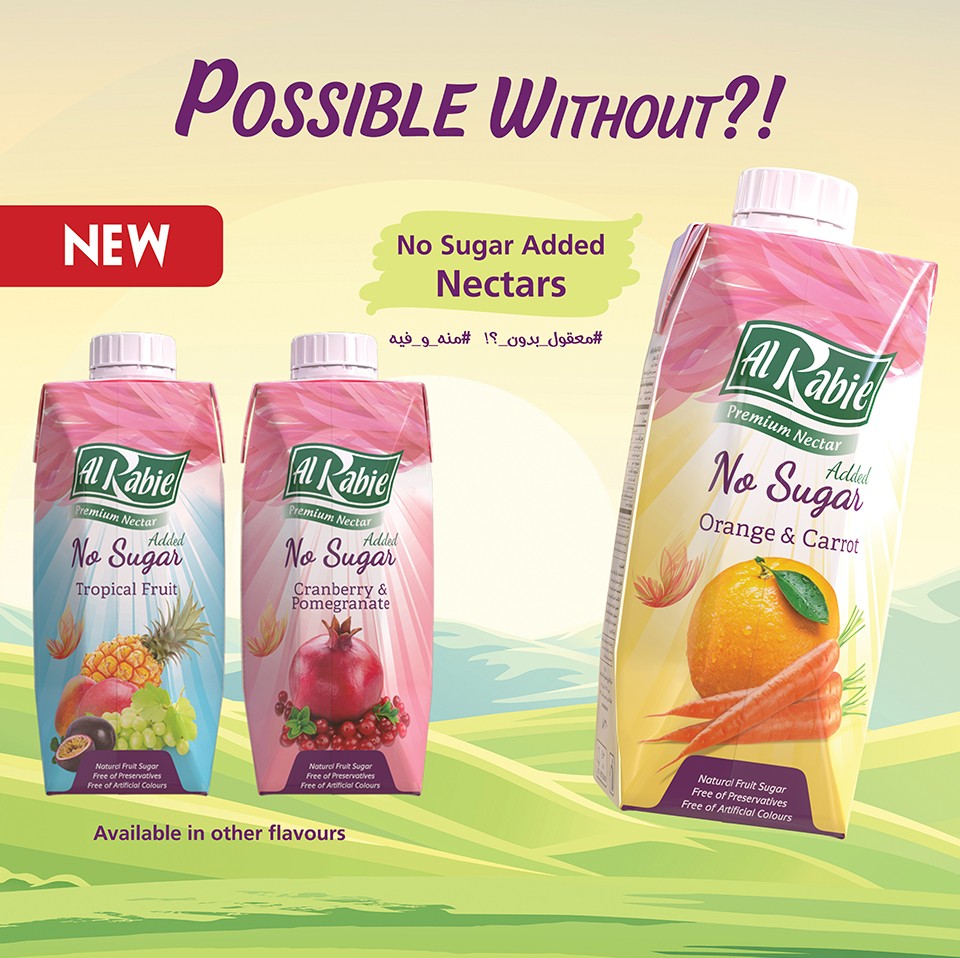 A unique addition to Al Rabie nectars family… without Added Sugar
For the first time in the Kingdom, a new innovation, emanating from the concept of offering to consumers all that's healthy and beneficial with a unique great taste, was presented beginning of 2019: great tasting nectars consisting of a blend of two fruits and more, unique as they contain only natural fruit sugar, thus being without added sugar and also free of artificial colours and preservatives.
This innovation allows consumers to enjoy the refreshing taste of fruit nectars without added sugar, while ensuring a wonderful sweet taste that Al Rabie offered artistically in a consistent manner.
Savour the succulent taste of Al Rabie's new "No sugar Added nectars" range with amazing flavours like Orange & Carrot, Cranberry & pomegranate or the wonderful taste of Tropical fruits, packed in 330ml Prisma packs with a special design just for you to stay healthy and fit.