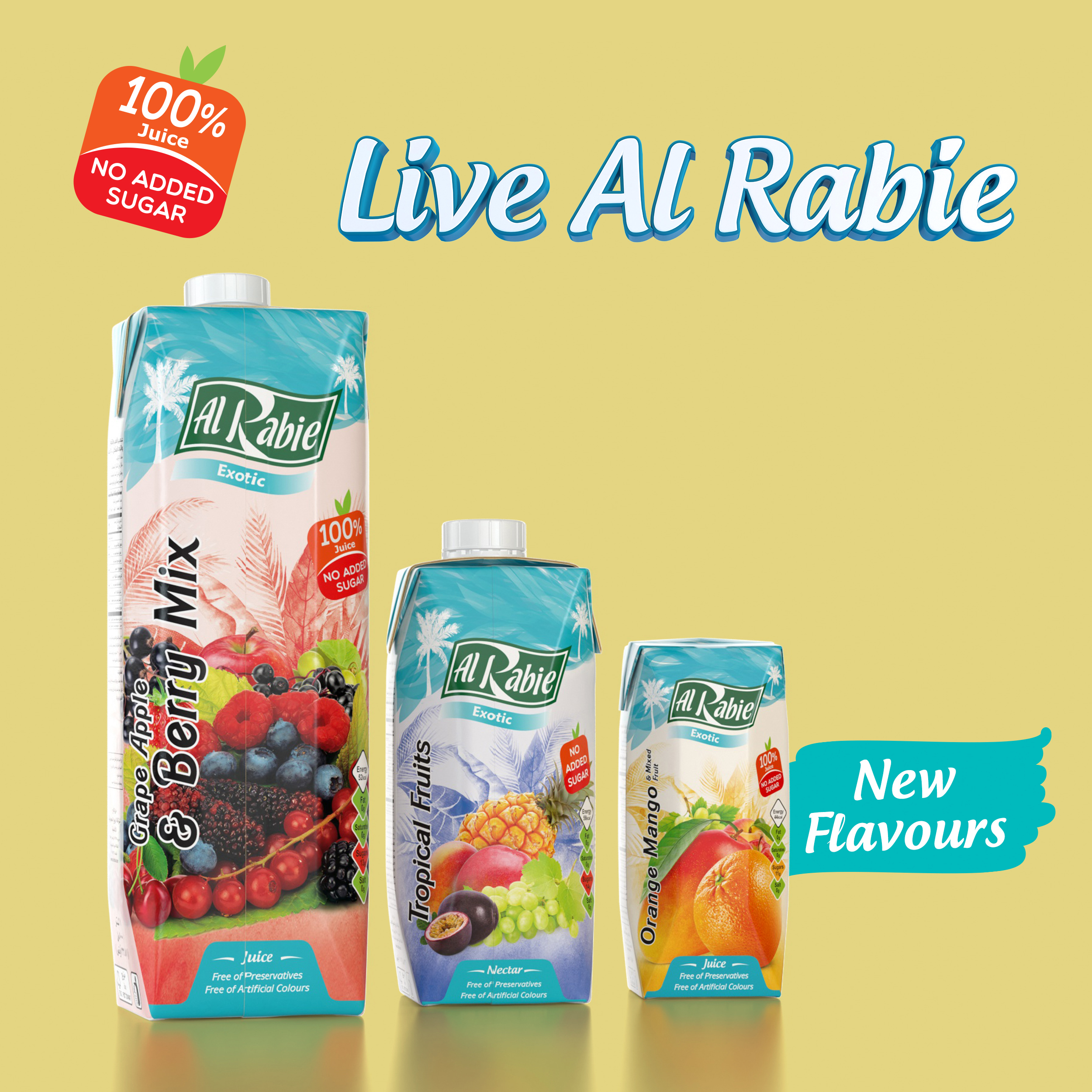 Live Al Rabie! New face for an amazing great taste…. 100% No Added Sugar!
Al Rabie launches its new range of juices & nectars mixes - now called "EXOTIC"- which encompasses tantalizing new flavors that come with a 100% No Added Sugar, in amazing new pack designs that aim to bring to life the fun, enjoyment and utter feel-good experience. The line is available in packs that have distinc visuals that stand out on the shelf, in 3 sizes of 1L Prisma, 330ml Prisma and 200ml Prisma, and includes the following great flavours:
• Mango & Fruit Cocktail
• Grape, Apple & Berry Mix
• Mixed Fruits & Pink Guava
• Grape, Orange & Carrot
• Grape, Cranberry & Pomegranate
• Tropical Fruits
• Orange, Mango & Mixed Fruits
These products are long life and do not contain any preservatives or artificial colours as they are not required, in addition to the fact that they are a good source of Viamin C.
As the line aims to reflect the tasty goodness of the products, it also caters to the market trend and needs of the consumers who seek amazing products that taste great and are still affordable at the same time.