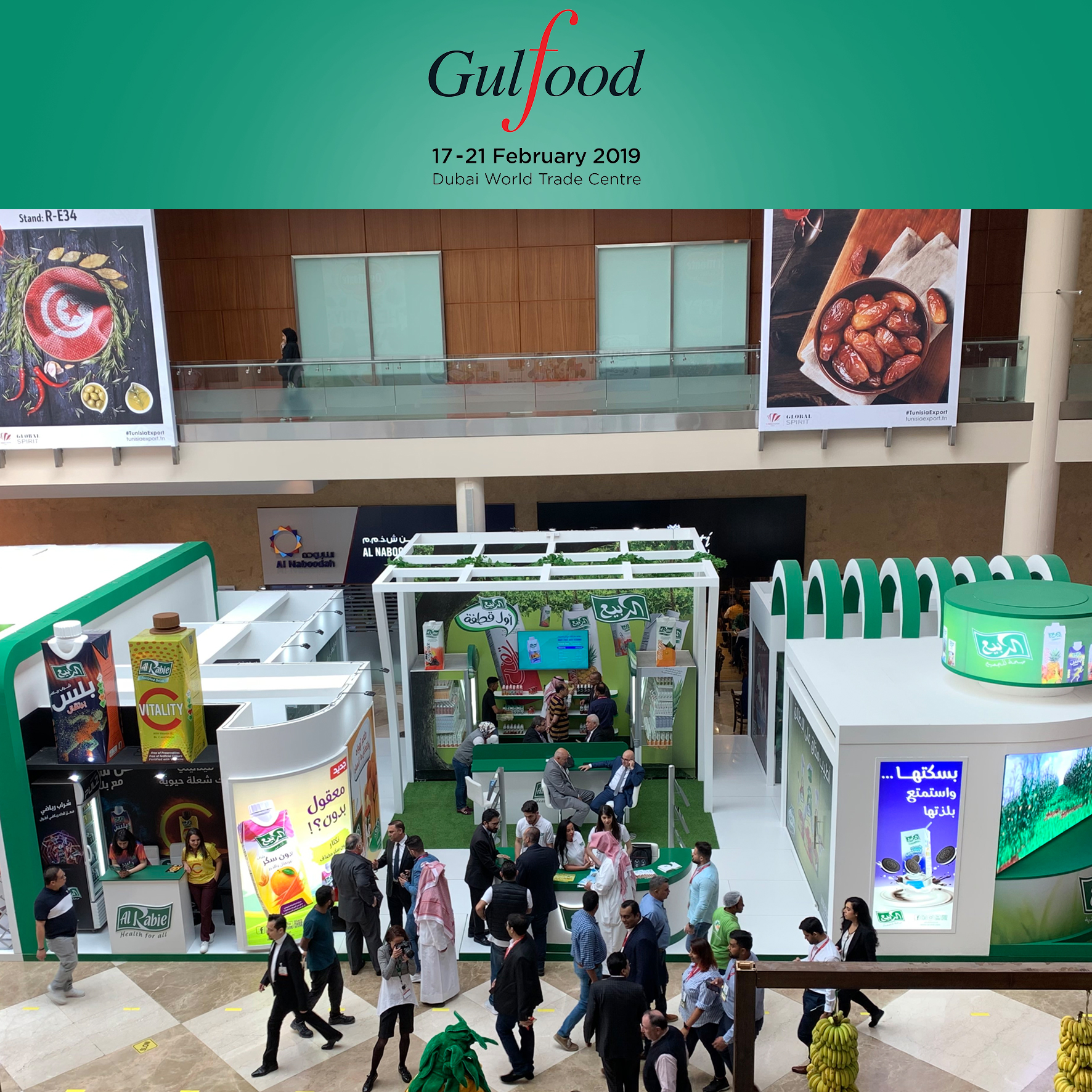 Al Rabie Saudi Foods Co. at GulFood 2019
Once again, Al Rabie Saudi Foods Co. takes part in Gulfood 2019 is its 24th edition; GulFood is one of the world's largest annual food and beverage trade show, taking place every year during the month of February at Dubai World Trade Center.
Al Rabie's presence is heavily noticed, with a huge stand that's creative and functional enough to grab the attention and lure in visitors whose experience is enhanced with great hospitality and informative content, where products and new innovations are showcased, as Al Rabie always seeks to maintain its status as a regional pioneer and trend-setter in the food and beverage industry.
For that, 2019's GulFood witnessed the launching of various new ranges of products that Al Rabie believes in strongly, out of which comes the functional sports drink "Pulz" destined for all sports lovers – a drink that's fortified to keep them going longer and thus keeping them "Ahead of the Game", alongside "Vitasee" the Vitamin fortified drink, set to help increase one's vitality – boosting vigor to aid ensure a better performance of daily tasks. The other major highlight was the launching of the "No Sugar Added" nectars range, a line of succulent flavours containing an amazing taste with only the natural fruit sugar.
Al Rabie believes that GulFood is a promising regional and even a global assembly that provides great opportunities with the possibility of establishing agreements through networking meetings with potential partners, and looks forward for another great participation in GulFood 2020 as well, in the hope of expanding its reach further to offer great quality products to consumers in the region and around the world, following its corporate vision and motto of "Health for All".